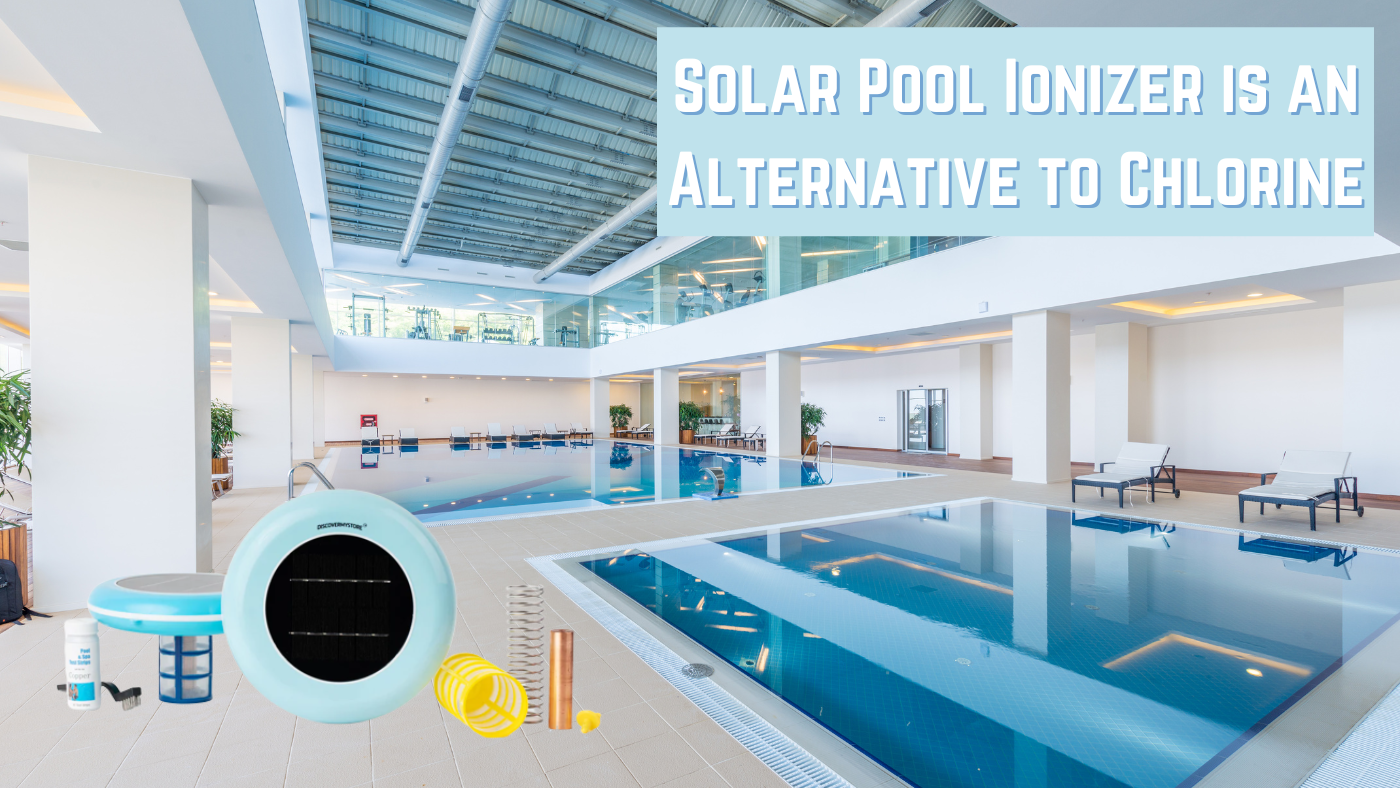 Today, there are various options when it comes to keeping your pool water clean. While chlorine is still the preferred choice, many homeowners are choosing other methods due to safety concerns.
At DicsoverMyStore, we offer a swimming pool ionizers that can help keep your water clean and safe.
What is it?
Unlike traditional chlorine systems, which use harsh chemicals to kill harmful bacteria, our swimming pool ionizer uses silver and copper ions to treat and clean your water. These ions are able to break down the harmful algae and viruses in your pool by penetrating its cellular wall.
One of the biggest advantages of using an Ionizer is its ability to improve the filtration of your swimming pool. Usually, small particles such as algae and viruses are not able to enter your pool's filtration system. With the help of silver and copper ions, these harmful organisms become large enough to be removed by the pool's filter.
Salt Water Systems
Contrary to popular belief, a salt water system will not require the use of chlorine. However, this is not the case. Instead, these systems are actually producing chlorine by converting salt into a chemical that kills harmful bacteria and viruses. Many people believe that salt water systems are less harmful to their eyes and skin but this is not the case.
Solar Pool Ionizer is Your Safer Choice
Most of us have experienced the stinging, red eyes, and irritated skin that come with swimming pools that have been treated with chlorine. However, these aren't the only concerns that surface when it comes to using a chlorine-treated pool:
Toxins in the chlorine can be absorbed through the your skin

Eczema or aggravate bronchial issues - chlorine can trigger all of these

Preliminary studies have suggested that chlorine exposure may be linked to certain types of cancer
We at DicsoverMyStore offer a variety of solutions for people who are worried about using chlorine in their pool. Our solar pool ionizers are harmless to one's skin and hair, and they do not leave one's hair or skin smelling like chlorine. If you are still worried that your pool water is not being thoroughly cleaned, you can still add a small amount of chlorine to water with this type of system.
If you have any other questions about pool and spa products please do let us know - we are here to help! 
Also don't forget to subscribe to our YouTube channel and check out our videos with other great pool and spa products!