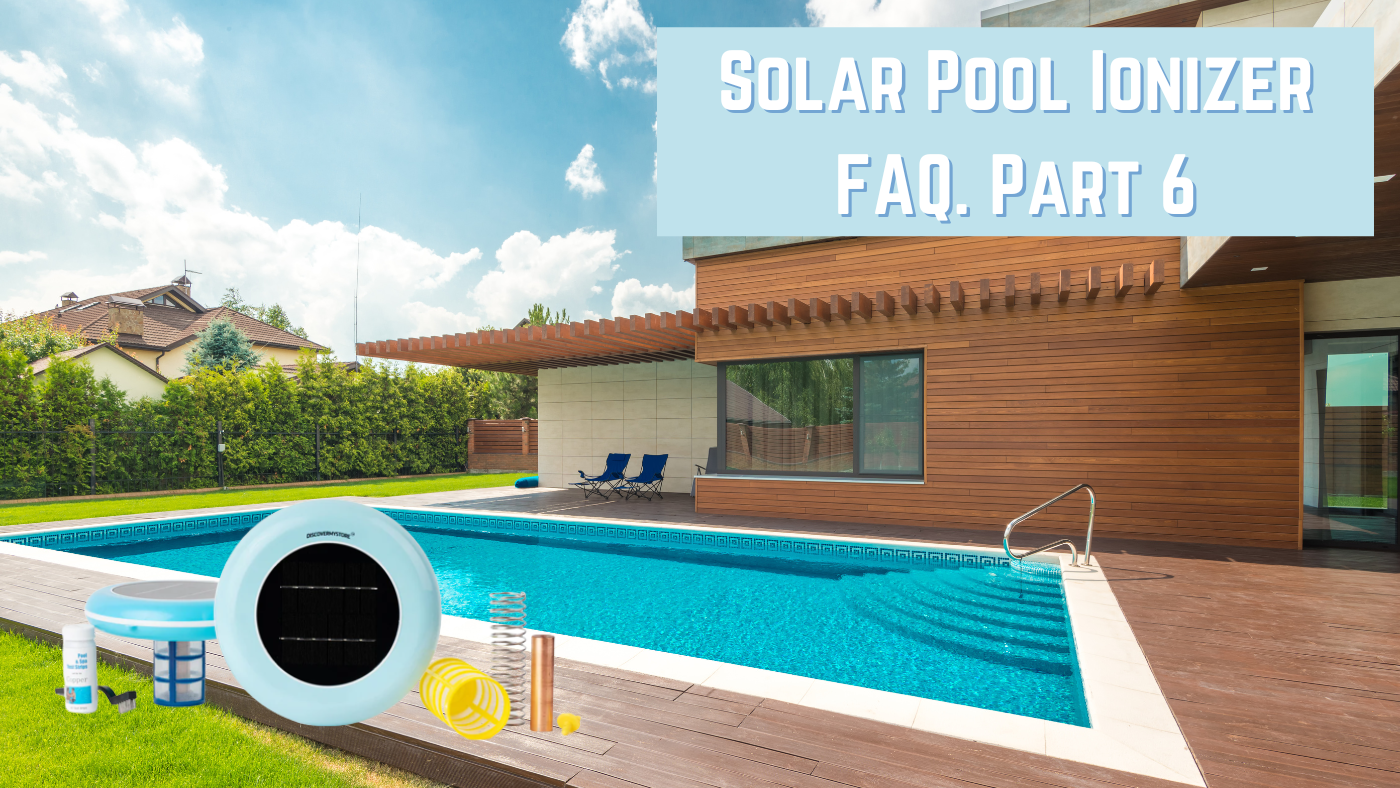 Today we have collected for you a selection of frequently asked questions from our customers. Pay attention to the articles in our blog, where we gave detailed answers to some questions. But if you have almost made a decision and you need quick answers, then welcome to the Solar Pool Ionizer FAQ Part 6!
Will it work with oxygen system?
It will work in any type of pool water. This includes chlorine, salt water and pools with oxygen systems.
It sounds like something is moving inside the unite, which is a concern since it could be damaged during shipping?
The unit contains beads that keep moisture out. Sometimes, the pouches can come loose and move around. This doesn't affect the device's effectiveness.
How do you know how much chlorine to use?
It's important to monitor the levels of chlorine in your pool to ensure that it's at least 1-2 ppm. With the help of this device, you won't have to add chlorine as often. You can maintain the levels by adding a few chlorine tabs to a floater.
Is this recommended for salt cell systems?
Many of our customers have salt water pools. The product works by killing and preventing algae and other microorganisms from growing. It doesn't matter if the pool is salt water or chlorine.
Will this product work in conjunction with poolRx?
PoolRx is a chemical that works by producing ions that kill and prevent algae growth. After a couple of days, you'll no longer need to use this product. It also doesn't require you to add much chlorine.
Is this ionizer BPA free?
It's possible that this product could contain BPA, which is a chemical found in plastics that are commonly used to touch food. This ionizer will not be around food, so it's completely safe.
If you have any other questions about pool and spa products please do let us know - we are here to help! 
Also don't forget to subscribe to our YouTube channel and check out our videos with other great pool and spa products!