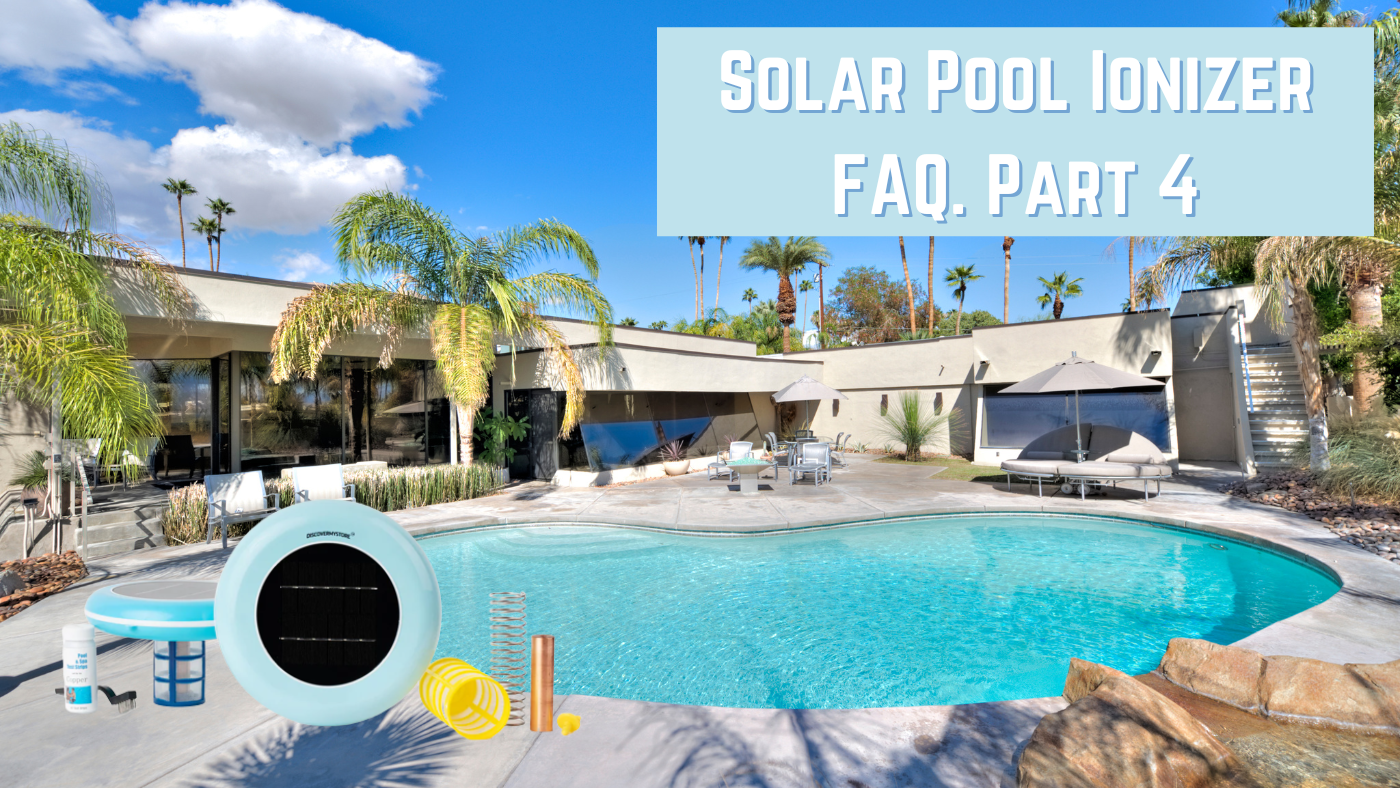 Today we have collected for you a selection of frequently asked questions from our customers. Pay attention to the articles in our blog, where we gave detailed answers to some questions. But if you have almost made a decision and you need quick answers, then welcome to the Solar Pool Ionizer FAQ Part 4!
Im confused as to what chemicals im okay to use?
The ionizer will not negatively react to baking soda, muriatic acid or other Balancing chemicals.
How often should I clean it? Assuming starting off with a pool with algae?
If you have algae in your pool, you should get rid of it. After a week, the ionizer should be cleaned. Follow the instructions in the package found on the website. You can usually clean the pool every other week.
Can I use this product on any pool? My pool does not have a filter.
Filter does not matter, it will still prevent algae growth in any type of water.
Can this be used in a stock tank pool under 1000 gallons without a pool liner?
Although it's possible to ionize a thousand gallons of water with just a couple of hours of exposure to the sun, be careful not to leave the Ionizer in the water too long. For this experiment, you can place the Ionizer in the tank for a couple of hours a week. It's important to find the right amount of time.
Our 35K pool chlorinated water leaves our skin dry and itchy. Would this help "soften" the water, making it more comfortable?
Although we can't promise that your skin will feel better after using an Ionizer, we can tell you that it will help keep your chlorine levels down to below 1 ppm. This will help reduce the amount of algae that can grow in your pool, and it should also help prevent your skin from getting itchy. Another benefit of using an Ionizer is that it will prevent the growth of organic material in your pool, which will keep it balanced and conditioned.
If you have any other questions about pool and spa products please do let us know - we are here to help! 
Also don't forget to subscribe to our YouTube channel and check out our videos with other great pool and spa products!