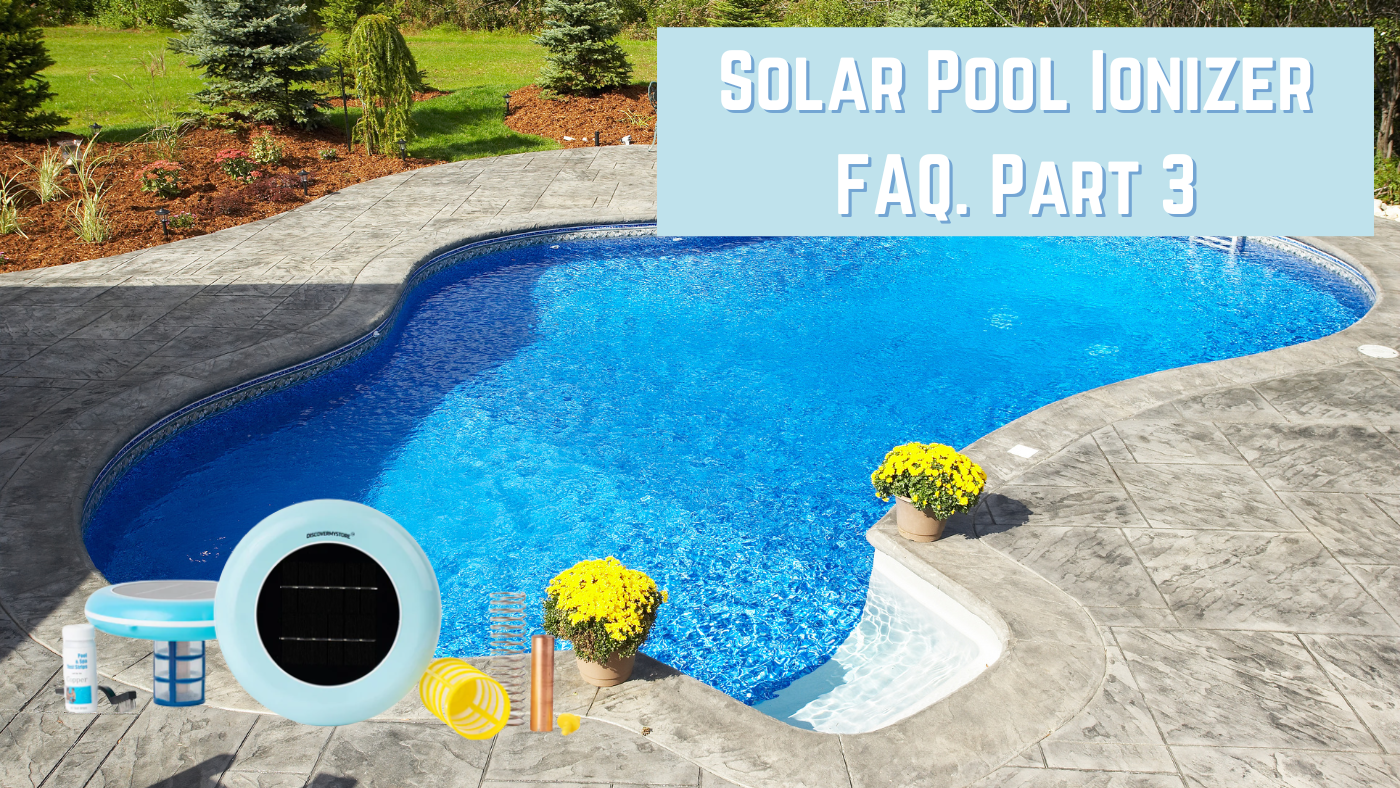 Today we have collected for you a selection of frequently asked questions from our customers. Pay attention to the articles in our blog, where we gave detailed answers to some questions. But if you have almost made a decision and you need quick answers, then welcome to the Solar Pool Ionizer FAQ Part 3!
How long does the copper anode last before replacing?
A solar pool ionizer typically has a lifespan of about six to 12 months. However, until that time, its efficiency will gradually decline due to the degradation of the anode copper used in most ionizers. In order to keep your device working, you will need to replace it in about a year.
Is it effective against mustard algae?
Our ionizers kill all organic matter in your pool before it turns into algae. However, they will not remove existing algae. You will still need to run your pump and clean the filter regularly to get rid of the algae. Once the algae has been completely gone, you can use the device to control algae.
Does it work for hot tubs?
It can work in water that has direct sunlight, but only use it sparingly. Also, keep in mind that the small amount of water used might lead to high copper levels.
What is your weekly routine (chemical wise) how much chlorine do you need?
Using a small amount of sanitizer can help keep the water in your pool clean and free of harmful organisms. However, you may still need to use other products such as bromine or chlorine. Just add 3" stabilized chlorine tablets once a week to keep it in a healthy state.
How does the basket connect to the copper anode and the ionizer? Our older unit uses a wing nut and we don't want another wing nut.
The basket and spring are secured to the top of the ionizer using a plastic screw. The copper anode screws are inserted into the top portion of the device.
If you have any other questions about pool and spa products please do let us know - we are here to help! 
Also don't forget to subscribe to our YouTube channel and check out our videos with other great pool and spa products!