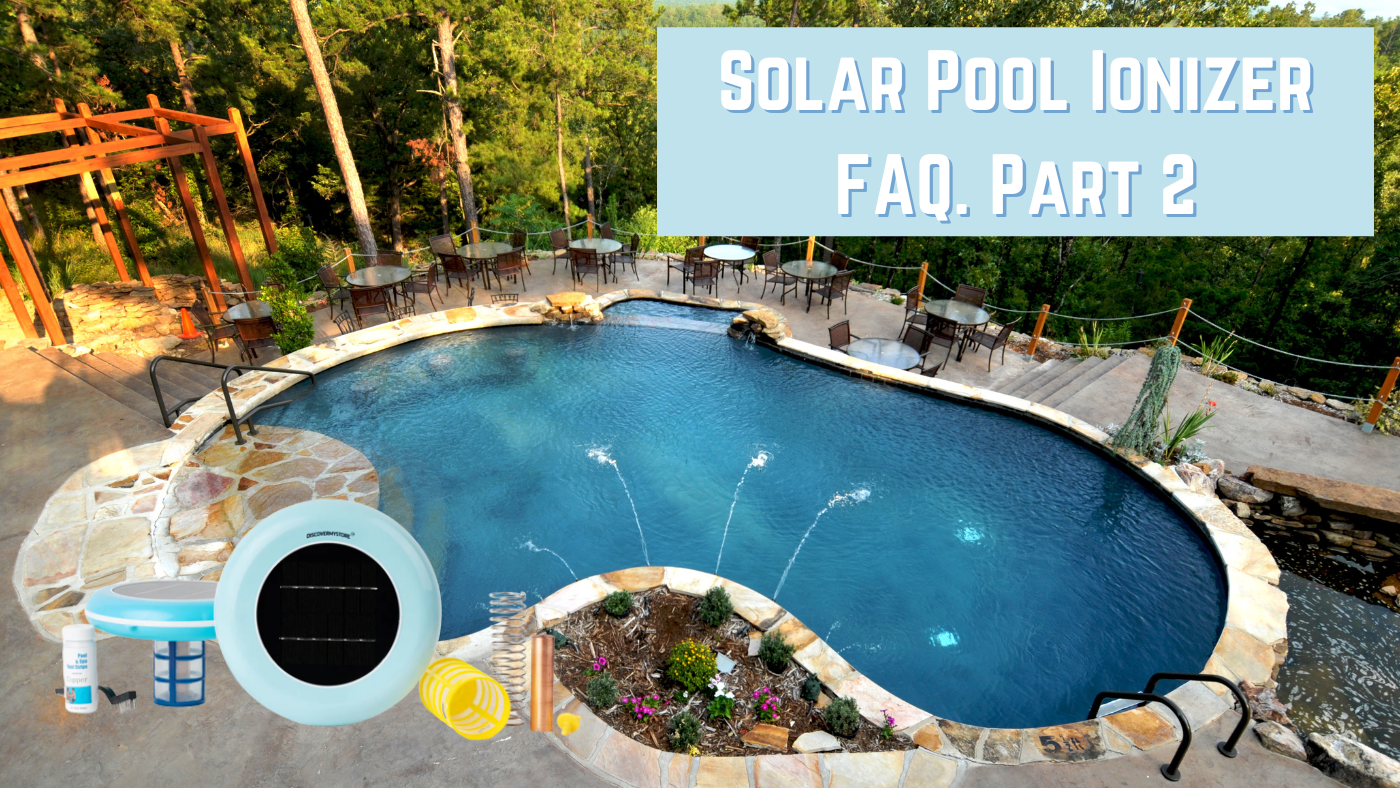 Today we have collected for you a selection of frequently asked questions from our customers. Pay attention to the articles in our blog, where we gave detailed answers to some questions. But if you have almost made a decision and you need quick answers, then welcome to the Solar Pool Ionizer FAQ Part 2!
Can I Leave the Ionizer in the Water During Closing to Keep Water Clear for Winter?
We do not recommend leaving the ionizer in the pool for the winter, especially if the air temperature drops below zero. Use a full cover for the pool, and also make sure that the water in the pool is clean, with acceptable pH and alkalinity values.
The Copper is Breaking Down. What to Do?
Over time, the copper anode and cathode will start to accumulate organic matter. As the copper ions go through the water, the mass will eventually shrink. The anode and cathode must be regularly inspected and cleaned with a wire brush. 
If I Go to Use Two Ionizers, Will this Make Works Faster?
You need to be careful with excess copper levels. Monitor it weekly with the tests strips!
Does the Solar Pool Ionizer Contain the Stainless Steel Spring?
Yes, the spring is stainless steel. You will see corrosion build up on the spring and copper anode during the electrolysis process. This is normal and will come off when cleaned.
Can I Use Flowtron Copper in it?
We do not recommend purchasing the copper anode from another company. The diameter and threading on the ends of the copper anode may differ from ours and therefore will not fit your ionizer.
If you have any other questions about pool and spa products please do let us know - we are here to help! 
Also don't forget to subscribe to our YouTube channel and check out our videos with other great pool and spa products!