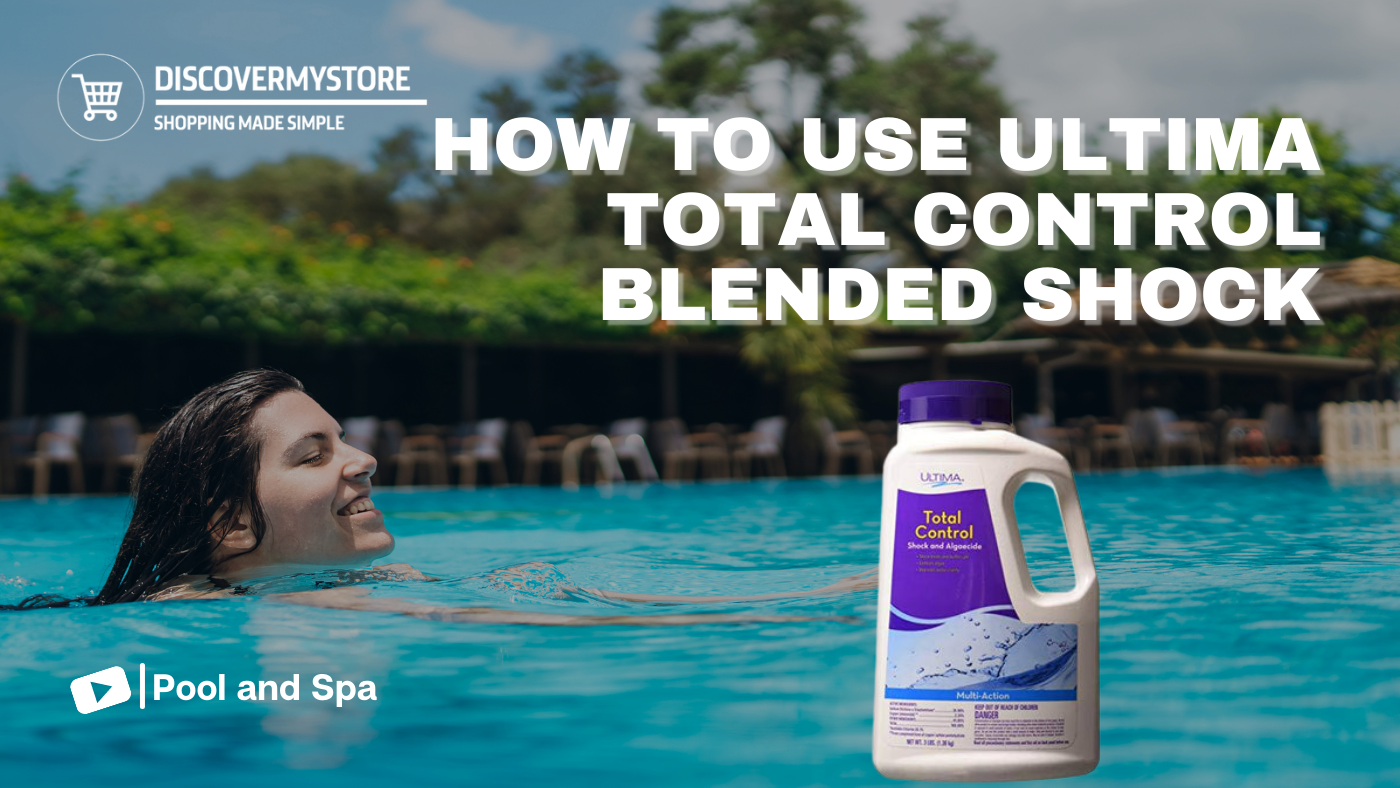 Maintaining a swimming pool can be a daunting task, especially if you are a novice pool owner. But now, with Ultima Total Control Blended Shock and Algaecide for Swimming Pools, your job just became a whole lot easier.
Ultima Total Control is a unique blend of two powerful pool chemicals, shock and algaecide, that work together to keep your pool clean and healthy. The shock kills bacteria and other microorganisms, while the algaecide helps prevent the growth of algae, which can cause cloudy and murky water. With Ultima Total Control, you can keep your pool sparkling and clear without having to worry about algae blooms or waterborne diseases.
In addition to its effectiveness, Ultima Total Control is also easy to use. All you have to do is add the recommended amount to your pool and let it do the rest. It is suitable for all types of pools, including above-ground and in-ground, and it is safe for use with all types of filter systems.
Unlike other pool chemicals on the market, Ultima Total Control is gentle on both your pool and your wallet. Its low cost and long-lasting formula make it an economical choice for pool owners looking to keep their pool clean and safe without breaking the bank.
Overall, Ultima Total Control is an excellent choice for anyone looking to keep their pool clean and free of harmful microorganisms and algae. Its powerful blend of shock and algaecide is sure to keep your pool looking great and your wallet happy.
If you have any other questions about pool and spa products please do let us know - we are here to help! 
Also don't forget to subscribe to our YouTube channel and check out our videos with other great pool and spa products!