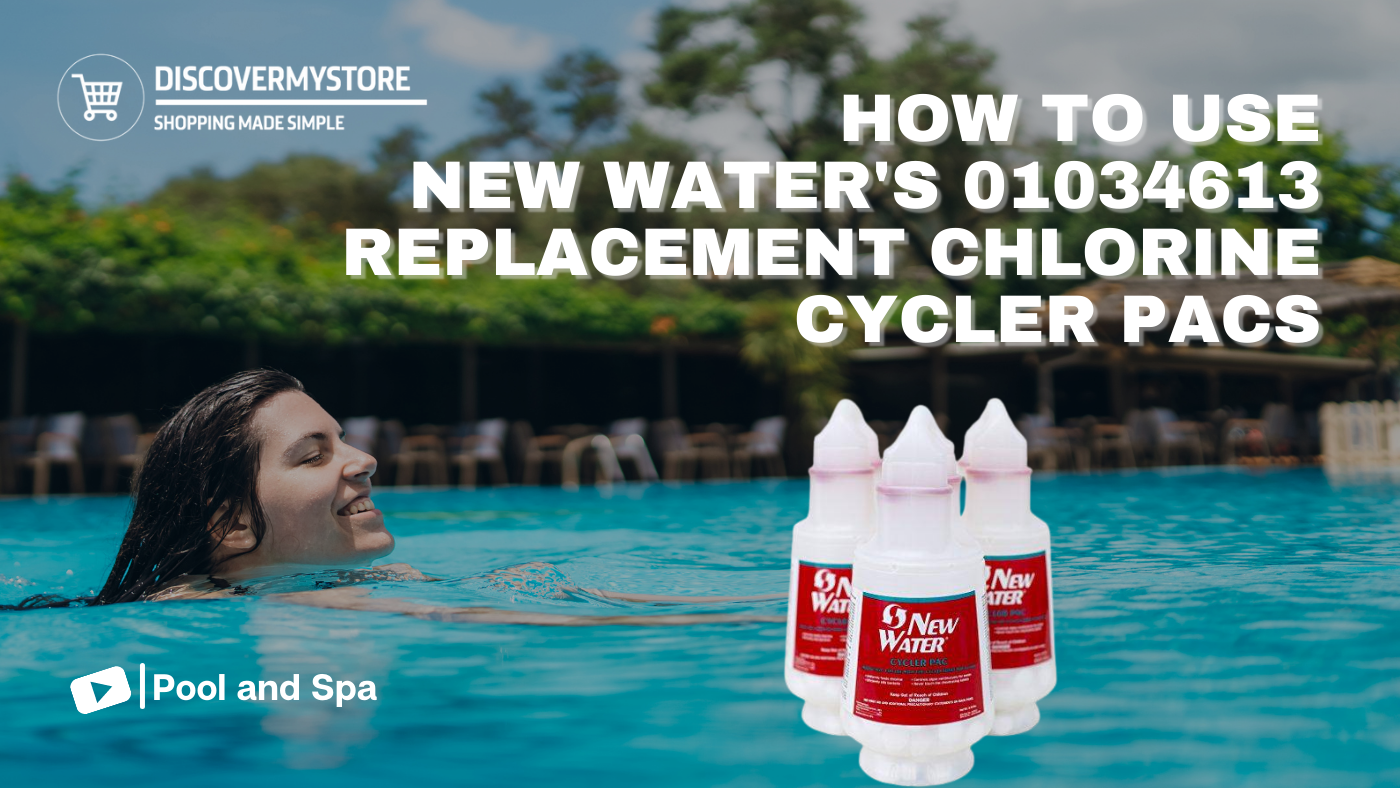 New Water's 01034613 Replacement Chlorine Cycler Pacs are an effective way to keep your swimming pool clean and safe. The pacs contain a combination of chlorine, algaecide, and a scale inhibitor that work together to keep your pool water clear, clean, and free from bacteria.
Here are some tips on how to use them:
Add one pac per 10,000 gallons of pool water. This is the recommended dosage for best results.

Place the pacs in your skimmer basket or directly into the water.

Turn off the pool pump and let the pac dissolve.

Once the pac has dissolved, turn the pump back on and let it run for a few hours.

Check the chlorine levels in the pool after 24 hours and add additional pacs if needed.

Allow the pacs to circulate in the pool for at least 24 hours before swimming.

Repeat the process every two weeks or when needed.
Using New Water's 01034613 Replacement Chlorine Cycler Pacs in your swimming pool is an effective and easy way to keep your pool clean and safe. With regular use, you can enjoy clear, clean, and healthy pool water all season long.
If you have any other questions about pool and spa products please do let us know - we are here to help! 
Also don't forget to subscribe to our YouTube channel and check out our videos with other great pool and spa products.