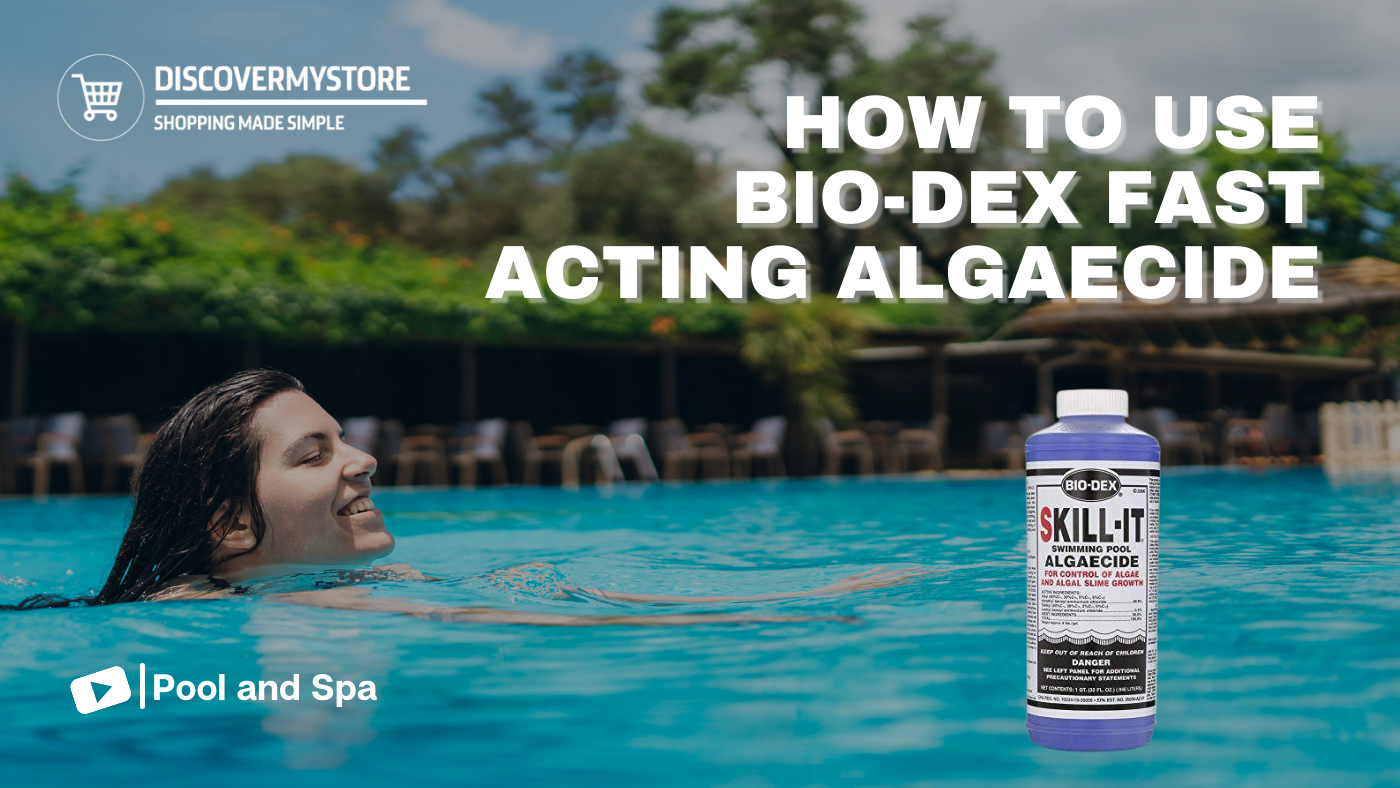 If you're looking for a fast-acting pool algaecide to help keep your swimming pool clean and free from algae growth, Bio-Dex SK132 Fast Acting Pool Algaecide is an excellent choice.
This convenient product is easy to use and provides effective and long-lasting protection against algae growth in your pool. Here's how to use Bio-Dex SK132 Fast Acting Pool Algaecide:
1. Prepare the pool.
Make sure that the pH of the pool water is between 7.2 and 7.8 before you add the algaecide. If the pH is not in this range, adjust it with a pH adjuster.
2. Add the algaecide.
Measure out the recommended dosage of Bio-Dex SK132 Fast Acting Pool Algaecide and add it directly to the pool water.
3. Circulate the pool.
Once the algaecide is added, turn on the filter and pump and let the pool circulate for at least four hours.
4. Balance the pool.
After the four-hour period, take a sample of the pool water and test it for pH, alkalinity, calcium hardness, and cyanuric acid. Adjust the levels as necessary to maintain a proper balance for the pool.
5. Keep an eye on the pool.
Continue to check the pool water regularly, at least once a week, to make sure that the pH and other levels remain balanced.
Conclusion
Bio-Dex SK132 Fast Acting Pool Algaecide is a great choice if you need to quickly and effectively eliminate algae growth in your pool. With proper use and regular maintenance, you can keep your pool free from algae and bacteria and safe for swimming.
If you have any other questions about pool and spa products please do let us know - we are here to help! 
Also don't forget to subscribe to our YouTube channel and check out our videos with other great pool and spa products!